RIYADH - AN INTRIGUING MAZE
Riyadh – meaning 'The Garden' - is the Kingdom's political, financial and administrative capital and one of the wealthiest cities in the world.
Seen from afar, soaring, sparkling, stunning modern towers rise above the desert. Up close, Riyadh is conservative and deeply rooted in Saudi traditions.
Throw in some excellent sights, and it's a fascinating place to spend a couple of days.
Things To See Places To Visit Museums Family Fun Shopping Nature & Parks Day Trips Food
Things To See
Al Faisaliah Tower | The first of the startling new structures to rise above Riyadh's skyline
Riyadh TV Tower | A 170 meter high television tower located inside the premises of the Saudi Ministry of Information
Clock Tower | Important landmark in the old city
Water Tower | Visible from across the city
Al Thumairi Gate | Old city gate
Kingdom Centre | A stunning piece of modern architecture – it's particularly conspicuous at night, when the upper sweep is lit with constantly changing coloured lights
Places To Visit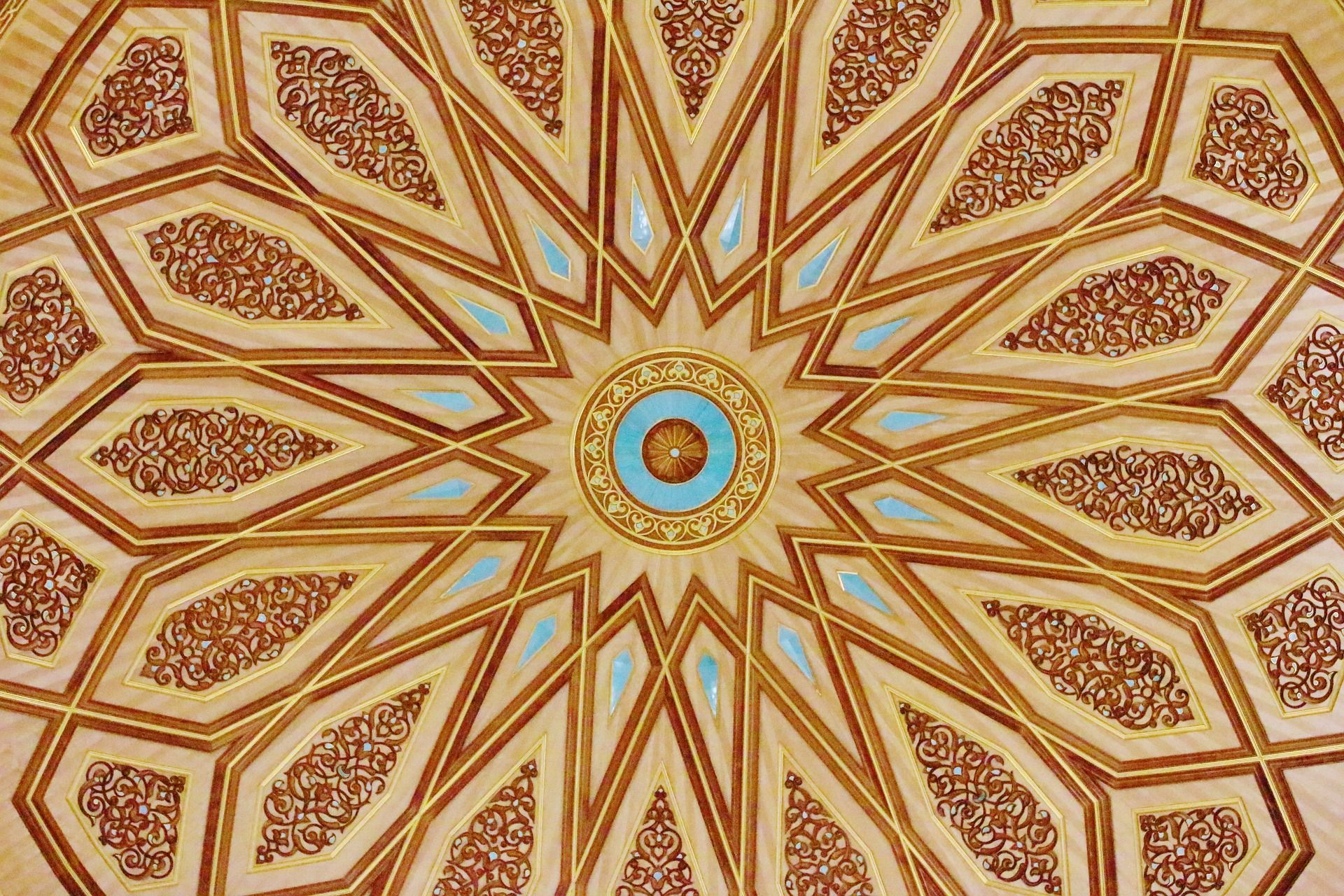 Al Rajhi Grand Mosque | One of the incredible mosques in Al Jazirah
Sky Bridge | High-speed elevators fly you to the 99th-floor, from where the views are breathtaking
King Abdul Aziz Historical Center | Historical center surrounded by parks, waterfalls, fountains and picnic areas
Diplomatic Quarter | World renowned architects contributed to the diverse and unique architectural style
Masmak Fortress | Surrounded by sand, the fortress was built in 1865
Ruins of Old Diriyah | This UNESCO World Heritage Site should not be missed when visiting Riyadh - it was the original home of the Saudi Royal Family and the first Saudi capital
Museums in Riyadh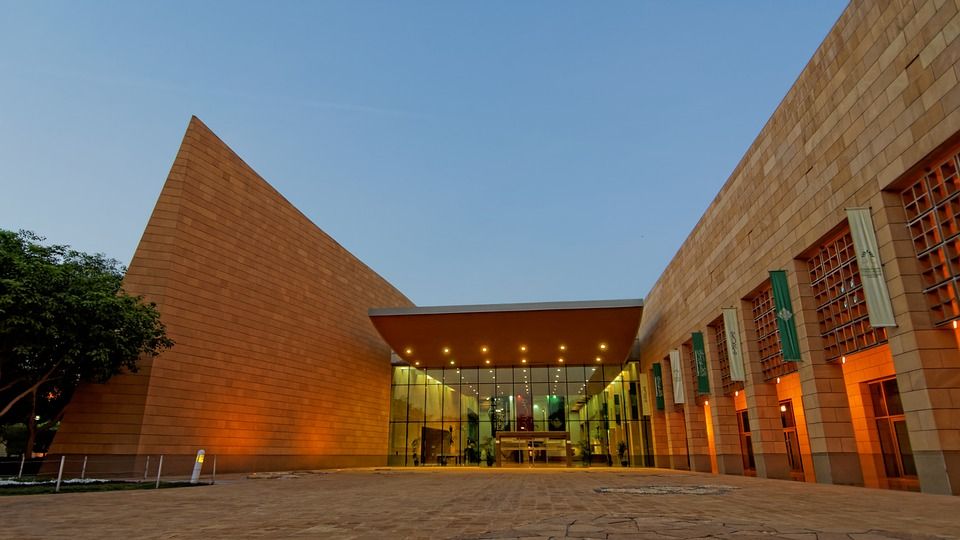 National Museum
This state-of-the-art museum is one of the finest in the Middle East.Its two floors contain eight galleries covering Arabian history, culture and art.
Antiquities Museum
This museum belongs to the College of Tourism and Antiquities at King Saud University and is home to objects discovered during the Faw and Rabdha excavations that were carried out by the university.
Family Fun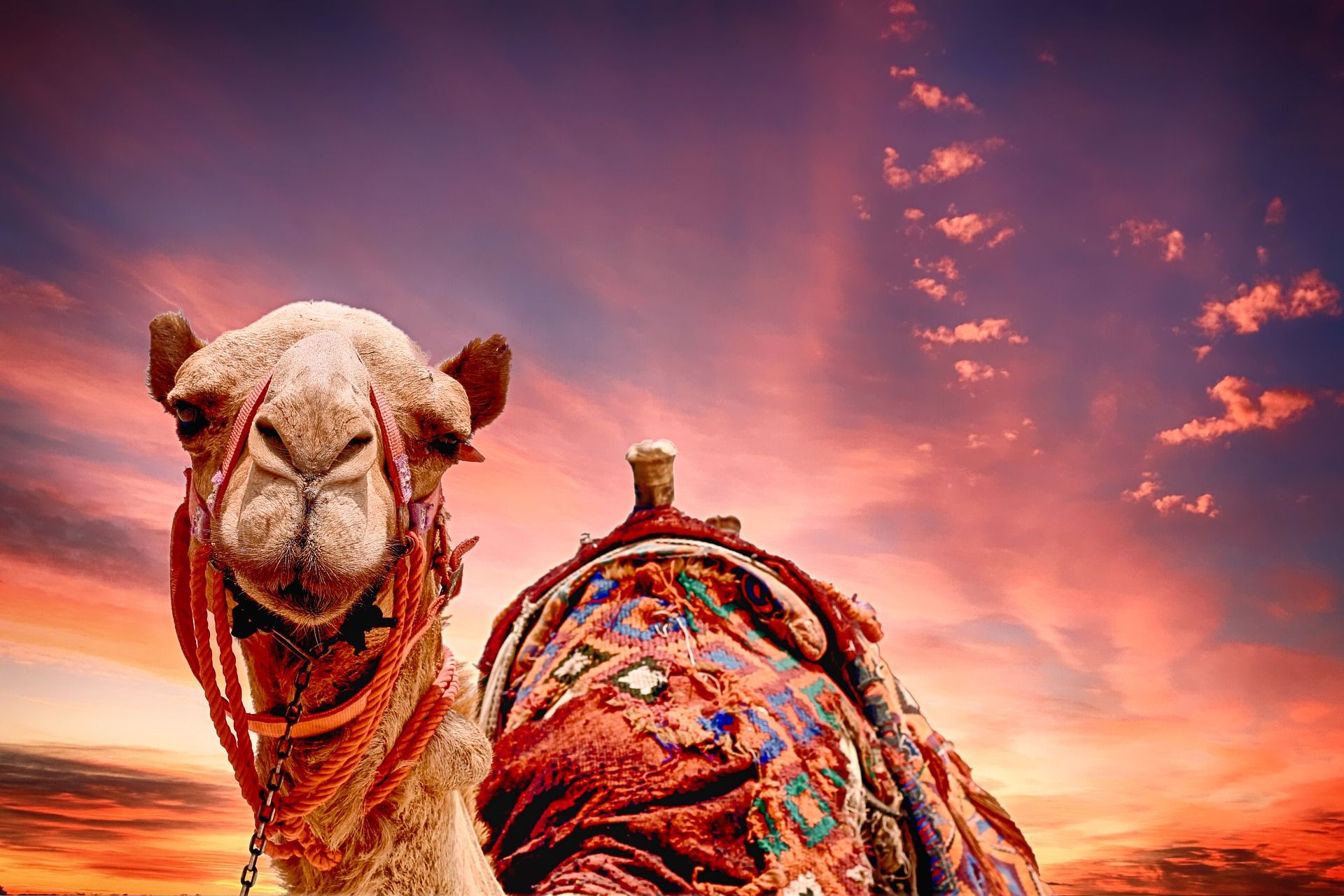 Camel Races | At 4pm on some Thursdays, camel races take place at the track along the extension of Al Uroubah
Al Safi Dairy Farm | This farm in Al Kharj is a Guinness World Record Holder with more than 50,000 Holstein cows - children can touch and bottle-feed the baby cows
Horse Back Riding | Visit Al Aghar Equestrian Club inside the Diplomatic Quarters
Riyadh Zoo | The largest zoo in Saudi Arabia
Prince Salman Science Oasis | The center offers interesting and fun activities for children - during the summer the center organizes various science courses for children
Dinosaur World | Located inside Al Othaim Mall along with a large indoor amusement park with 5D movie theatre
Shopping | Souqs
Shopping Malls & Souqs
Sky Shopping Mall | Located in Al Faisaliah Tower
Kingdom Tower | Mall with designer outlets
Souq Diriyah | Mall and market in the old part of town
Gold Souq
Souq Al Jamal | The camel market
Owais Souq | From gold jewellery and beautiful fabrics to great flea-market stalls, this souq is one of the most popular among locals
Souq Al Thumairi | For authentic handicrafts - the small lanes offer everything from carpets to coffee pots
Deerah Souq | The best place to buy souvenirs for family and friends back home
Nature & Parks
Wadi Namar | A great place for a picnic surrounded by mountains and a lake
Wadi Hanifah | Wadi Hanifa is a valley in the Nejd region running through the city of Riyadh
King Abdullah Park | Big city park with walkways, play & sports areas & daily dancing water fountain displays
Salaam Park | City oasis with many palm trees, play equipment & a large lake with pedal boats
Al Bujairy Center | Enjoy amazing views of the palace and city ruins or have a picnic by the waterfalls
Day Trips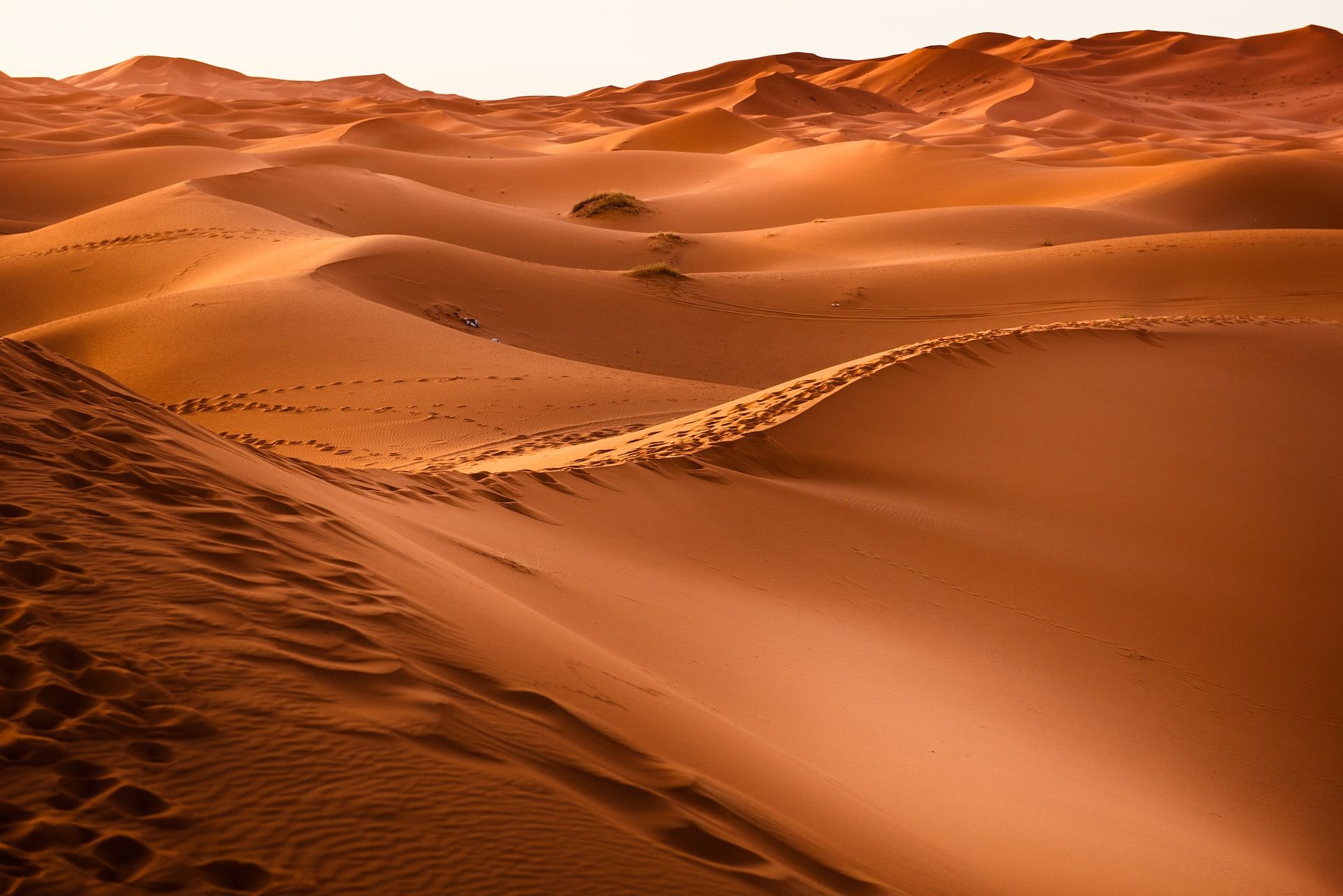 Quad Biking In The Red Sand Dunes
Head to the Red Sand Dunes to do some quad biking or picnics/ barbecue with the magnificent view of Jebel Tuwaiq
Edge Of The World
90 km north of Riyadh hides a breathtaking rock formation which is a common trekking spot for expats - standing on the edge of the cliff with the endless view of the valley will make you feel as if you are on the edge of the world
Rawdat Khuraim
An oasis in the Saudi Arabian Desert about 100 km outside of Riyadh, perfect for a picnic or long walks exploring the desert flora and fauna
Must-Try Dishes & Snacks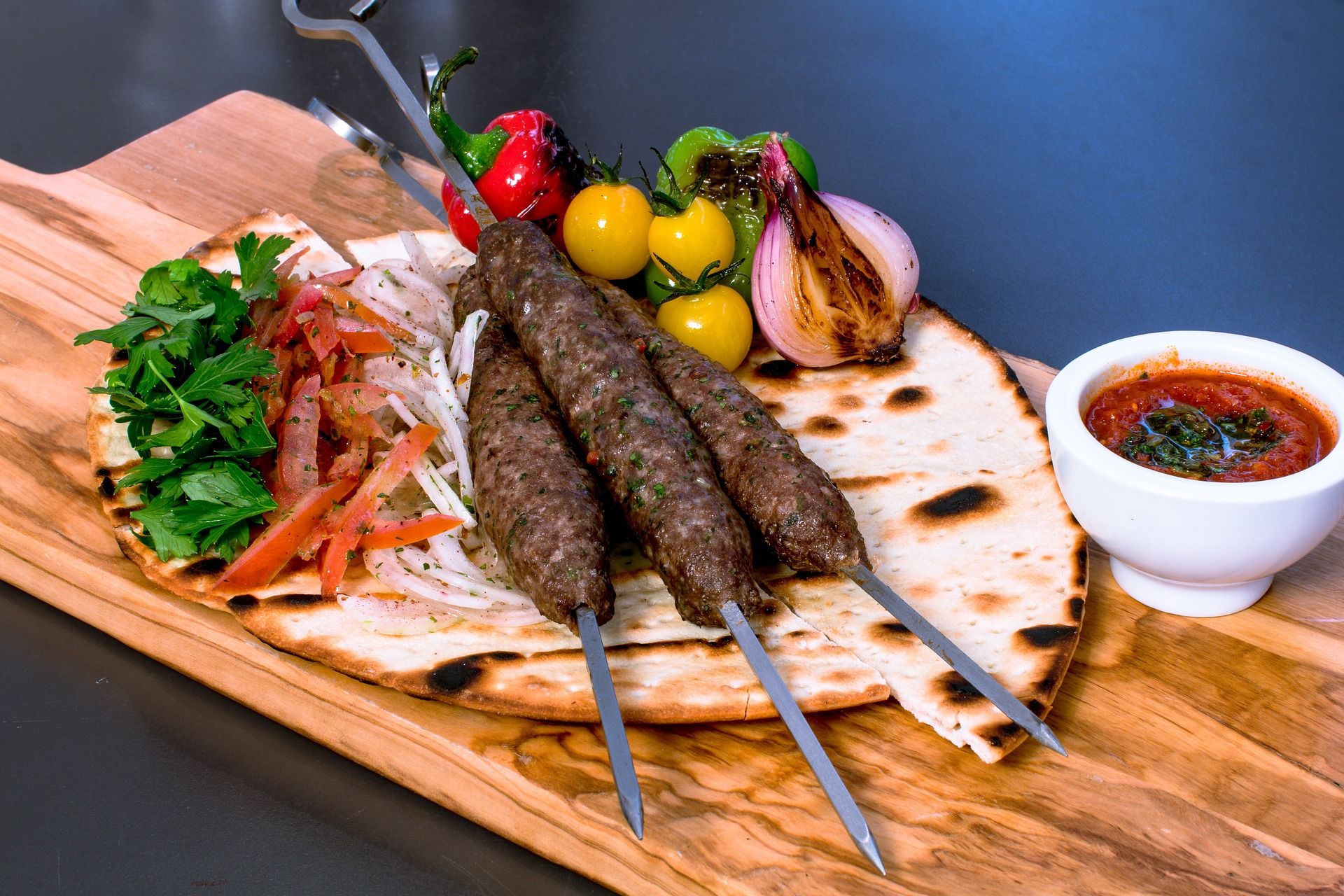 Kabsa
The national food of Saudi - a rice meal with meat, vegetable, and lots of spices
Shawarma
Made from marinated meat slow roasted on a vertical spit; once cooked, the meat is carved off in thin, wide strips and stuffed inside a flatbread along with a variety of vegetables
Broasted Chicken
Usually served with fries, hummus, garlic sauce and flat bread
Foul & Tamis
Foul is a dish made from fava beans with vegetable oil and spices while Tamis is the flat bread that you will dip in the Foul
Please feel free to reach out to us should you need more information or require assistance in planning a sightseeing tour.
How To Get Here
Unable to find directions, please try again.