Inspired by the Italian village square of "Piazza dell'Orologio", La Piazza offers a sophisticated dining experience with a traditional taste of a real Italian cuisine. Its ambience is complemented with terrazzo tiles, clock tower, house fronts looking onto the square, and twinkling stars in a pitch black sky.
Awarded by Trip Advisor: 2017 Traveler's Choice Award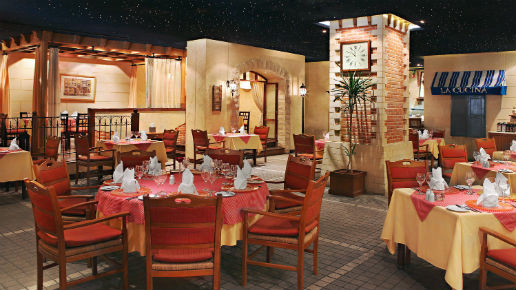 Discover mouth-watering dishes...